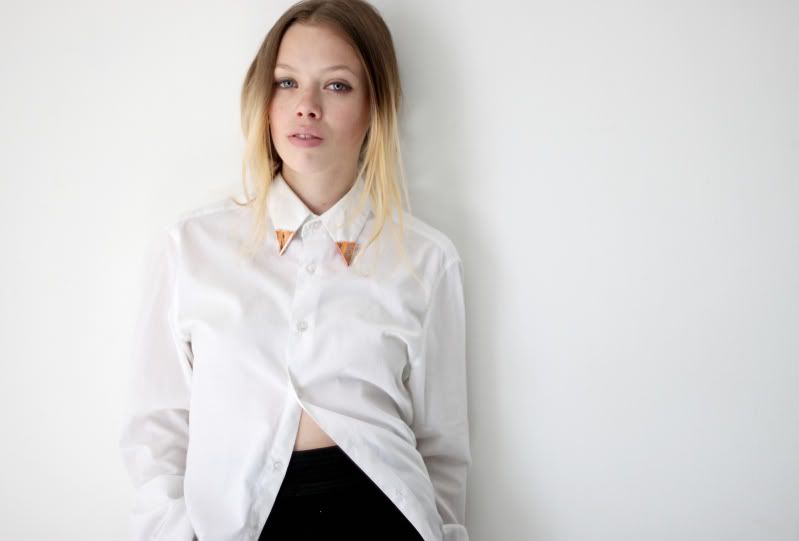 This pair was from ASOS and is available for purchase
here
.
However the review for the product was not great, apparently the metal was prone to rust. But it looked like a fun DIY and thought I would give it a try.
I bought metal frame corners from
Articus Studio
and brooch backs from
Empire Beads
.
I also used my trusty contact adhesive and a pair of scissors.
I carefully cut off the folds of excess metal at the back of the frame corners. Use very sturdy scissors as mine broke during this DIY. Better yet, I recommend you use metal cutting pliers if available.

Just apply glue to both the back of the triangle and the back of the brooch pin, wait for 10 minutes, then STICK!
I recommend sticking the pin higher up to the top edge of the triangle as I found it tilts forward a little when it's stuck lower.
This is what it looks like on a shirt...
...And this is what it looks like on me! Not bad huh?
It's a great way to jazz up a plain shirt, and because it's removable, you can change between shirts without causing any permanent damage to your clothing.
It's good because its a right angle, so you can use it on anything with a square corner. For example: pocket corners, scarf edges, purse corners etc... Experiment and have FUN!!